Smith Broady & Associates Community Involvement in Jeffersonville, IN
Indiana, Kentucky & Florida's #1 Source For All Your Mortgage Needs
Smith Broady and Associates was founded in 2008 to serve the mortgage service needs of Indiana, Kentucky and Florida. Our team of Loan Officers are here to ensure your mortgage is handled accurately and in a timely manner and that any issues are resolved quickly.
Licensed Loan Officers with over 100 years combined experience providing home buyer education, credit repair and a variety of lending programs at aggressive rates. Stimulating the local economy by opening doors for home ownership by encouraging, educating and advising. Not just doing business but building life-long relationships one loan at a time.
We love giving back to our local communities and being active participants in supporting great organizations. Below is a list of some of the organizations we currently support with either staff time or money.
Each year we support the participants of the Clark County 4-H Fair in Charlestown, Indiana. We support the youths by purchasing livestock that has been previously shown at the fair. 
The sale is the culmination for many livestock projects for members of 4-H  It is the end of the road for the many market animals that come to the fair and serves as the conclusion of the fair member's project.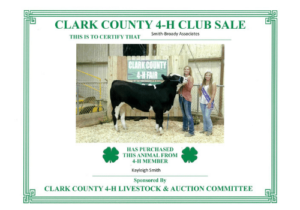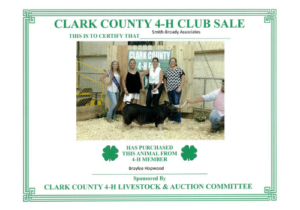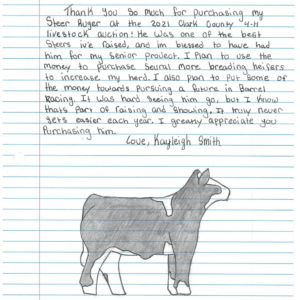 We are proud members of 1si (One Southern Indiana). This fabulous origination includes the Chamber of Commerce, Economic Development, and Life in SoIn.
Being a member of 1si will provide a platform for networking within our community which will in turn allow us to help even more families in our local area. 
This membership will allow us to grow within the community via new partnerships with realtors, title companies, home inspectors, insurance agents, financial planners, and other partnerships.
Check out 1si to see what they can offer to you. 
Fillies Networking Luncheon
We have been a sponsor of the Fillies Networking Luncheon & Fashion Show since 2017. The Fillies Networking Luncheon is an annual event that supports those diagnosed with breast cancer and breast cancer survivors. This event is just a part of the Fillies of Southern Indiana which is a local non-profit. They also have a 5k race (Fillies Race for a Cure) that benefits local breast cancer fighters and survivors as well!
SIRA | Southern Indiana Realtors Association
We are excited to once again be members of The Southern Indiana REALTORS® Association (SIRA). The organization serves more than 1100 REALTOR® members and 200 REALTOR® firms throughout Southern Indiana. Their mission is to provide resources, advocacy and education for real estate professionals, while upholding the highest standards.  SIRA's jurisdiction takes in seven counties including; Harrison, Orange, Clark, Floyd, Jefferson, Crawford and Scott.
Angela "Angie" Ross, Senior Loan Officer with Smith Broady & Associates has teamed up with Makeover Homes to provide borrowers with a unique loan product for those looking to purchase a property and rehabilitate it. Borrowers will work directly with a HUD counselor to create a plan to move forward. Also, this particular loan allows for the home financing and updates to be combined into a single loan.  Whether it is a HomeStyle, FHA 203(k) limited,  FHA 203(k) standard or another renovation loan product … we've got you covered!
"Home Ownership Is The Cornerstone of a Strong Community"